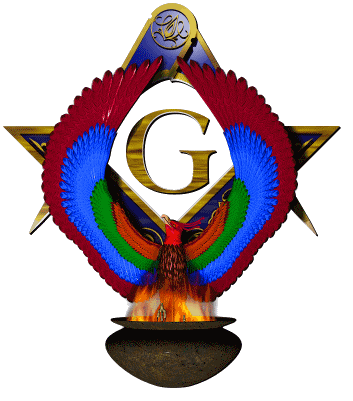 DeWitt Clinton (1769-1828)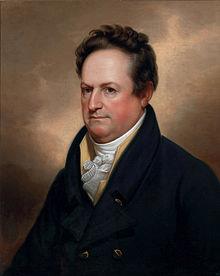 DeWitt Clinton (1769-1828) Governor of New York, U.S. Senator from New York, Mayor of New York City, and instigator of the Erie Canal. b. March 2, 1769 in New Windsor, Conn. Graduated from Columbia in 1786, studied law, but practiced very little, devoting most of his time to politics. He became private secretary to his uncle, George, q.v. in 1790, then governor of New York. Served in the lower house in 1797 and state senate from 1798-1802. While in the latter, he worked to secure public defense, passage of sanitary laws, abolition of slavery and promotion of steam in navigation.
Elected to the U.S. senate in 1802, he resigned to take the office of mayor of New York City, to which his uncle George, then governor for the second time, had appointed him. He continued as mayor until 1815 with the exception of the years 1807-09 and 1810-11. During this time he was again state senator from 1805-11 and lieutenant governor from 1811-13. He was a promising candidate for the presidency on the Peace Party ticket in 1812 but was defeated by Madison.
As mayor of New York he promoted the establishment of public schools, founded institutions of literature and art and helped to give the city a metropolitan character. As early as 1809 he had been appointed one of the seven commissioners to examine and survey a route for canal from the Hudson to the great lakes. He was sent by the legislature in 1812 to congress to urge the adoption of the project. In 1815, he petitioned the state legislature for immediate construction of the Erie and Champlain canals and the motion was carried in 1817. He was elected governor in 1817, again in 1819 and the third time in 1826, holding that office at his death on Feb. 11, 1828. It was during the last term that the Morgan q.v. incident took place in New York. In Oct., 1825 the Erie canal was opened with great ceremony and Clinton was carried on a barge in a triumphal procession from Lake Erie to New York.
He was raised in Holland Lodge No. 16 (now No. 8) Sept. 3, 1790, serving as its master in 1793 and grand master of the Grand Lodge of New York from 1806-19. He was grand high priest of the Grand Chapter, R.A.M. of New York in 1798 and general grand high priest of the General Grand Chapter of the U.S. from 1816-26. He was knighted in "Holland Lodge" May 17, 1792, served as grand commander of the Grand Commandery, K.T. of New York from 1814-28 and was grand master of the Grand Encampment of the U.S. from 1818-28. d. Feb. 11, 1828.