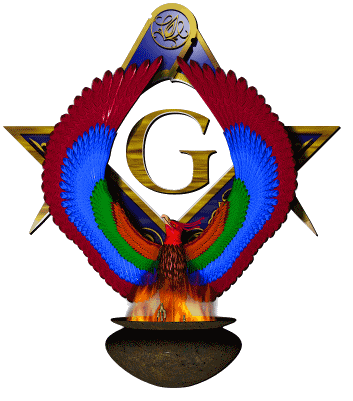 It is Great To Be A Freemason
By Danny Thomas, 33rd Degree
(From the October 1990 Fresno Scottish Rite
Bulletin with credit to Kansas Masonic Bulletin)
The years found me an admirer of the great work the Masonic Order
has been doing in making this world a better place for all of us to
live. I have, for a long time, desired to be one of you and rejoice
that now I can proudly boast of my membership in one of the world's
greatest fraternal associations. I am grateful for those
individuals who have in quiet ways motivated me in my work on
behalf of unfortunate children. I am grateful for the high moment
in my life when the doors of Freemasonry were opened to me. Since
then I have had many pleasant times of fraternal fellowship and
even opportunities for service in the work of many branches of
Our Order, for now I can say, "our order," teaches, "the
brotherhood of man under the fatherhood of God" and this is great!
The world needs so desperately to discover the value of this great
truth in human relationships and world affairs. It is also a truth
that will motivate men and women to continue to explore avenues of
service and areas of common concerns in order to restore a measure
of sanity to the madness of our day and to enrich the quality of
life for all peoples everywhere. Now I join hands and heart with
you in all your endeavors of philanthropy and say we must not
slacken our efforts "to do good to all," especially those with
needs that will not be met if we fail in our common task of service
On stage, screen, platform, and in private life I have always
sought to bring a smile to the face of others and put a little joy
in their lives. I am grateful now for the larger opportunity which
is mine to adopt the tenets of Freemasonry as my own and hopefully
be able to have a small part in spreading Masonry's message of love
and caring to a larger audience, for wherever I go, I will be proud
to tell others of my work and concern in behalf of all that you are
doing, unselfishly, for others.
Someone once asked me why did I want to be a Mason and my reply
was: "Because Masons care for those who cannot care for
themselves." The Shriners have always been a favorite of mine
because of their work for crippled and burned children. Also I am
excited about efforts proposed at the recent Conference of Grand
Masters in regard to drug abuse among young people.
It is great to be a Freemason! I am proud of what we are doing. I
shall assist in every way I can our work of mercy, and it doesn't
hurt to be a Brother with a "big mouth and lots of television
cameras" to help get the message across. Masons are people of
goodwill who want to "keep our kids alive" and we are doing this
throughout the world. Our purpose is noble and humanitarian. Our
labors will be crowned with success, for as Freemasons we will
bring to our mission the best we have, regardless of what it
demands from us in the way of sacrifice and service. We will make
sure that in the tomorrows, life will be better for those who
I was a Freemason in my heart long before I was accepted as a
member in this great Fraternity. I was an out-sider but now I am
one of you, and the remaining years of my life will be spent in
seeking in some small way to say to all: "Thank you for making me a
Freemason." I want always to make you laugh but I trust that I will
also make you care and that now, together, we will put melody in
the heart of the world that will sing of a better life for all
people. The task challenges us to larger efforts and higher goals
that will demand from all of us the best we have to make a better
life for others. My promise to Freemasons everywhere is that I will