DAUGHTERS OF THE AMERICAN REVOLUTION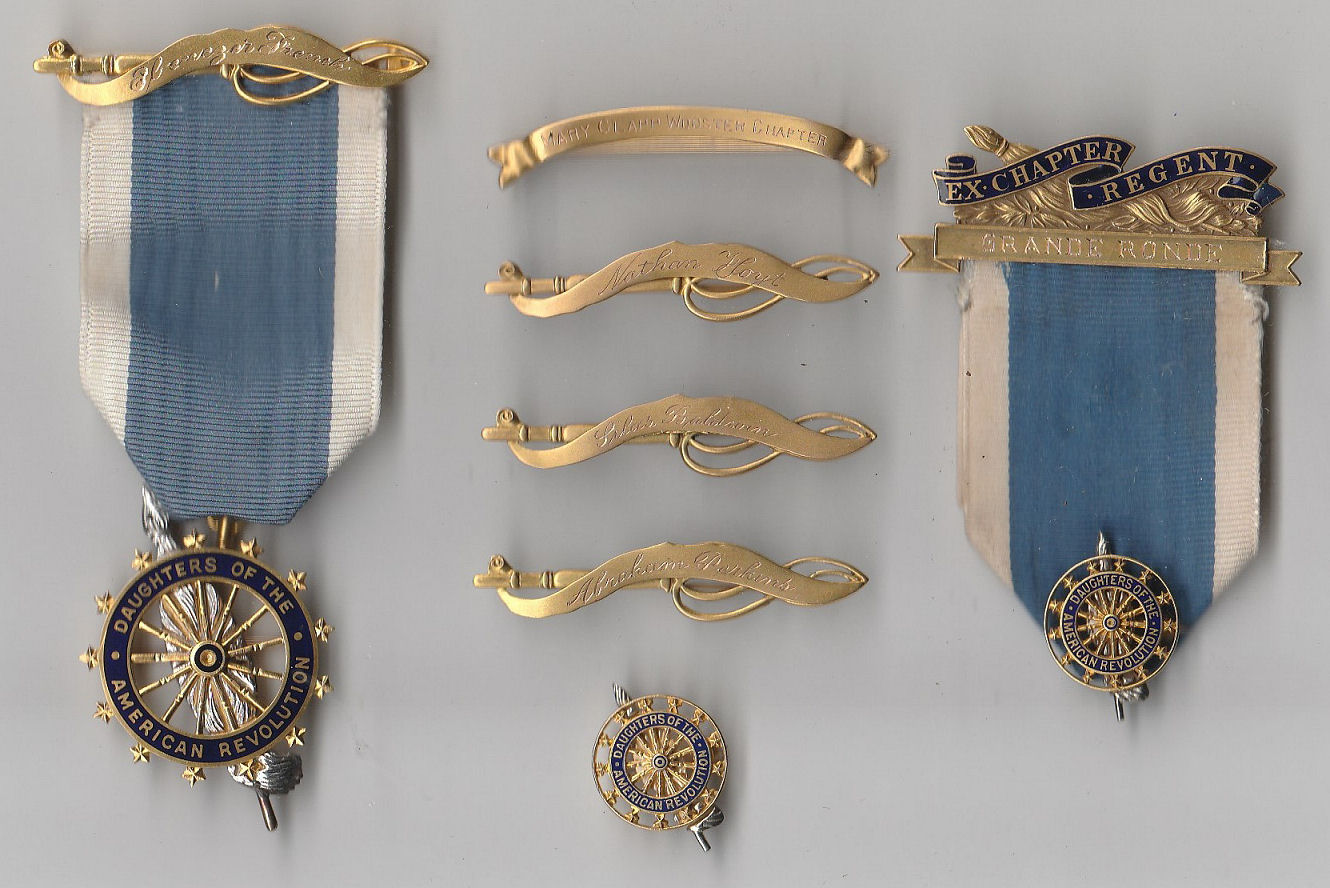 The DAR was begun in 1890 by a small group of ladies who had been denied membership in the Sons of the American Revolution and is one of a number of hereditary orders in which the member must prove lineal descent to at least one man or woman who helped achieve American Independence. This person may have served in the active military or provided civilian service. Rifle bars designate the Ancestor. Multiple bars also increase value but the fact that the medals and pins (and Daughters) are numbered tends to discourage this as an aftermarket enterprise. The Daughters are rabid historians and know exactly who all their members are--or were--related to. Pieces are usually by Caldwell and frequently 14K.
The goals of the DAR are God, Home and Country! They support Preserving History, Promoting Education, and Encouraging Patriotism. They give away thousands of dollars in school scholarships, conduct welcoming activities for new citizens and preserve national treasures such as Mount Vernon and the Statue of Liberty.
As of 2006 they have 168,000 members in 3,000 chapters in all 50 states and Washington, D.C. They have International chapters in Australia, Bahamas, Bermuda, Canada, France, Germany, Italy, Japan, Mexico, Spain, United Kingdom. Their eligibility for membership includes any woman 18 years or older, regardless of race, religion, or ethnic background, who can prove lineal descent from a patriot of the American Revolution.
To visit their website go to: http://www.dar.org