1903 Syria Temple Cup w/ Handle
Saratoga, N.Y.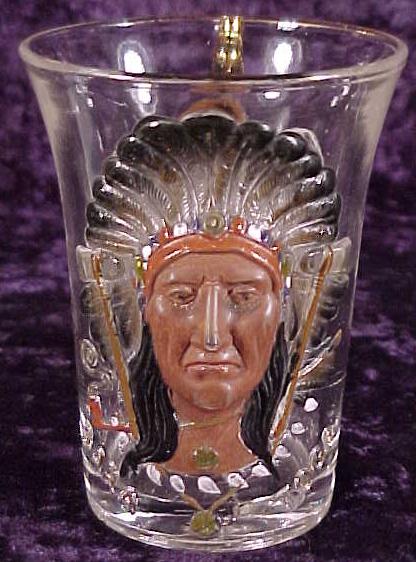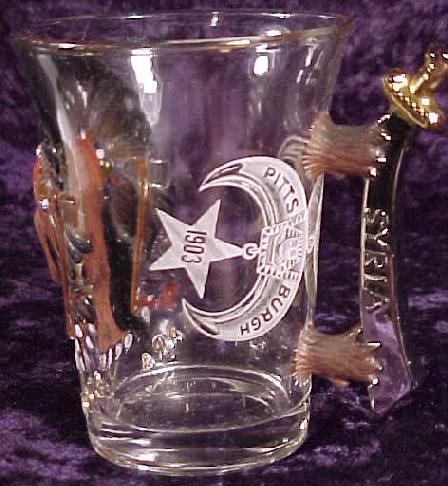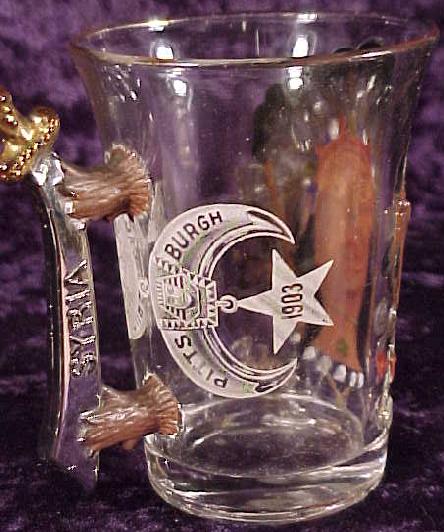 Each year Syria Temple produced a glass to commemorate the Shrine Imperial Council Session that they were to attend. These glasses were sold and traded much like today's baseball cards and pins and were the most sought after collectibles at these conventions. Syria Temple commissioned the Westmoreland Glass Co. and United States Glass Company to produce a different glass each year with a "theme" suited to the city that they were visiting. The year this cup was made, 1903, the Imperial Council Session was held in Saratoga, New York and the theme represented the Native American Tribes that inhabited the up-state New York area.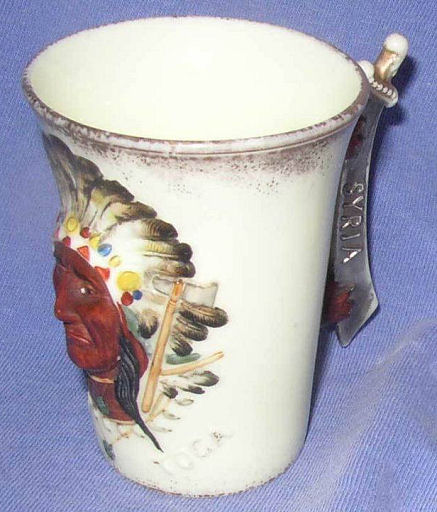 The toothpick holder below is a nice piece of ruby carnival glass that was also sold at the 1903 Imperial Council Session in Saratoga, NY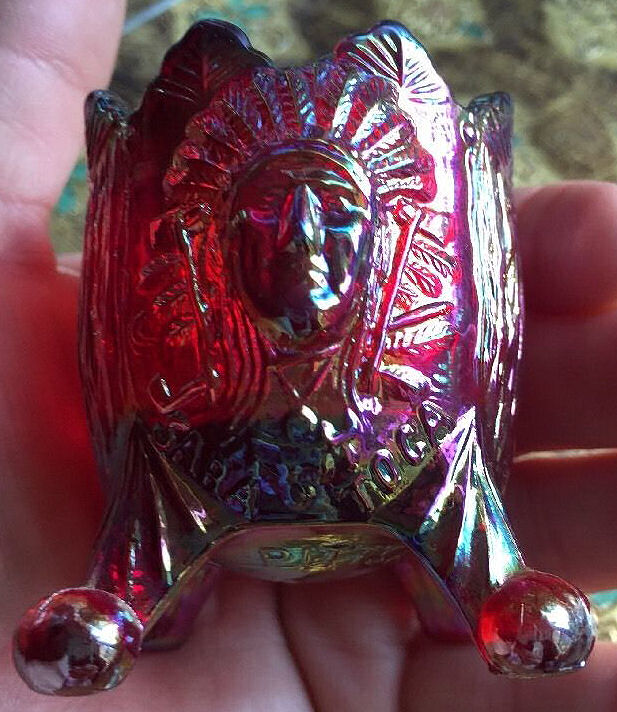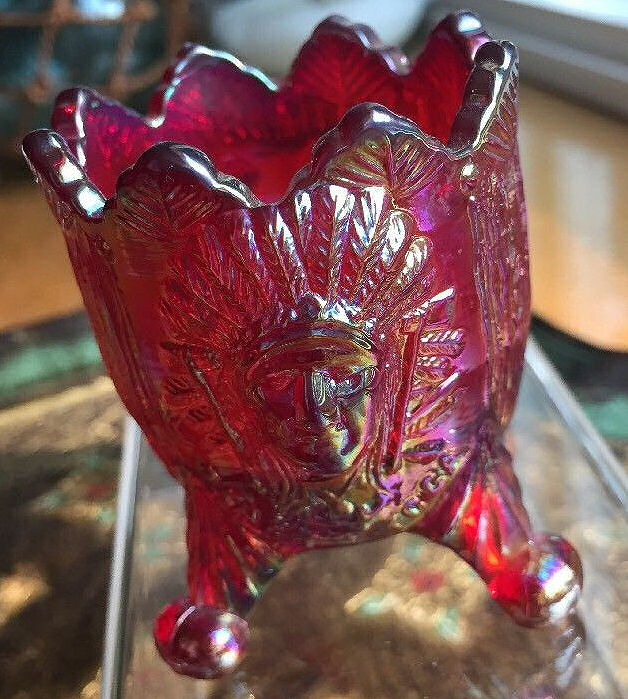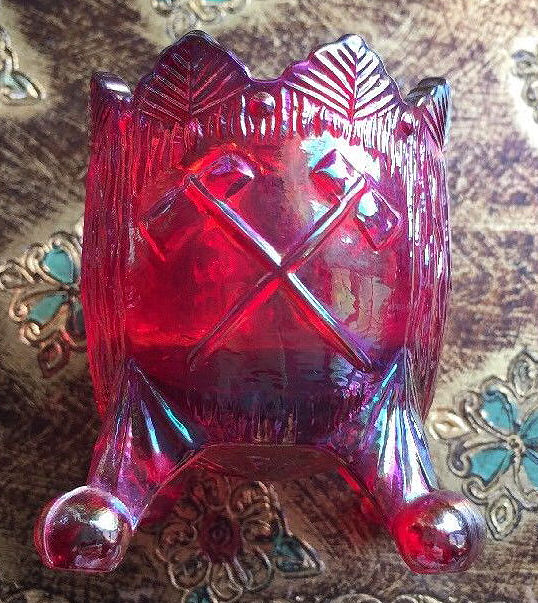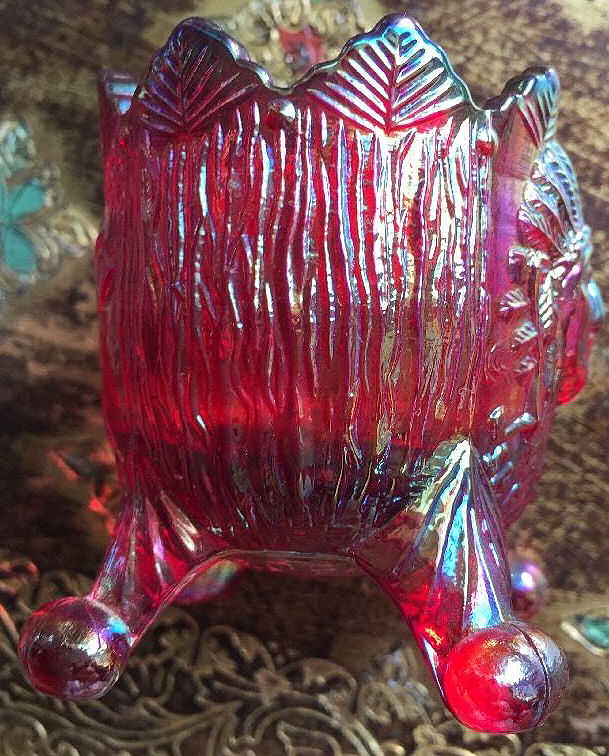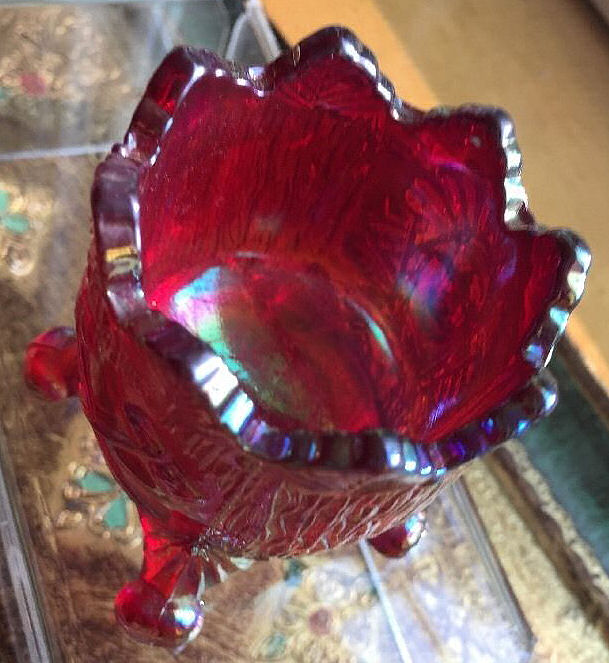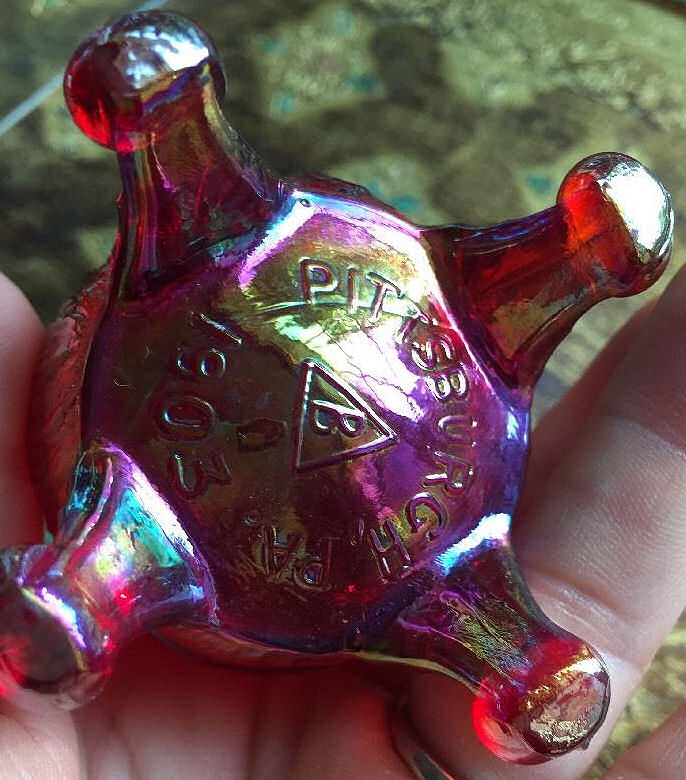 Pictured below they also made this green communion glass in 1903.