1907 Syria Temple Wine Glass
Los Angeles, Ca.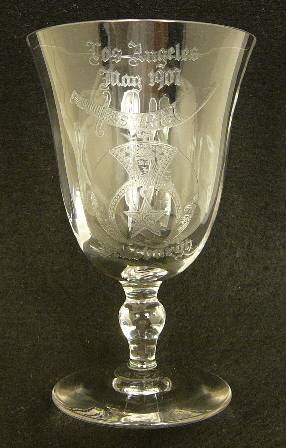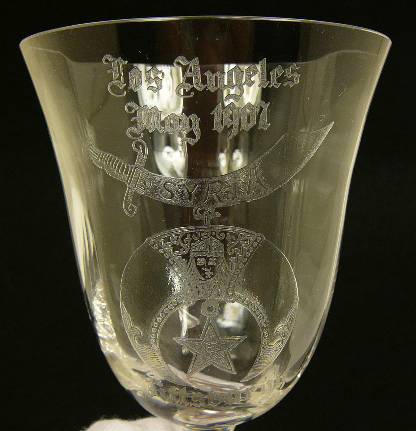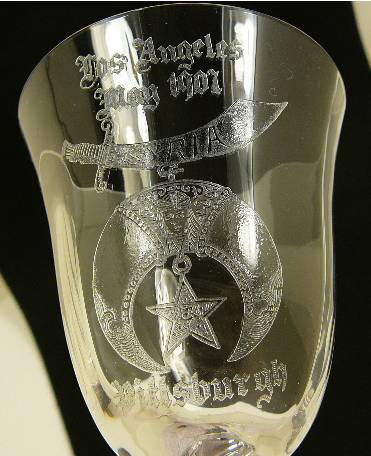 Each year Syria Temple produced a glass to commemorate the Imperial Shrine Session that they were to attend. These glasses were sold and traded much like today's baseball cards and pins and were the most sought after collectibles at these conventions. Syria Temple commissioned Westmoreland Glass Co. and United States Glass Company to produce a different glass each year with a "theme" suited to the city that they were visiting. The year this wine glass was made, 1907, the Imperial Session was held in Los Angles, California. Since the convention had been cancelled the year before due to an earthquake, Syria Temple still had plenty of 1906 Salad Plates and Tulip shaped cups for sale and/or trade at this convention too!

A Special "Thank You" to Brother Fred Lowstetter for donating this beautiful glass to our collection!