1908 Syria Temple Wine Glass
St. Paul, Minn.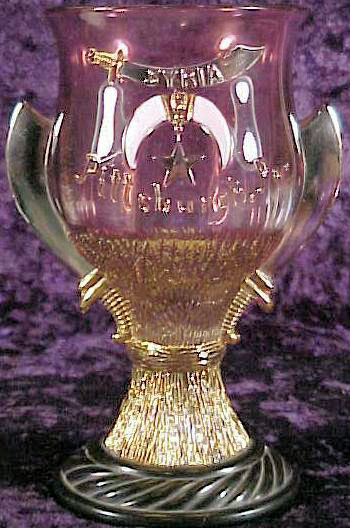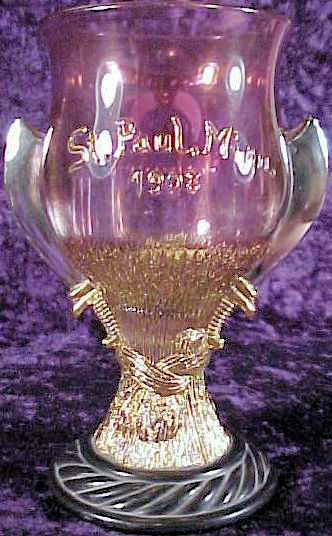 Each year Syria Temple produced a glass to commemorate the Imperial Shrine Session that they were to attend. These glasses were sold and traded much like todays baseball cards and pins and were the most sought after collectibles at these conventions. Syria Temple commissioned United States Glass Company to produce a different glass each year with a "theme" suited to the city that they were visiting. The year this wine glass was made, 1908, the Imperial Session was held in St. Paul Minnesota on July 14th. This is called the "Sheaf of Wheat" wine glass and represents St. Paul as the "Bread Basket" and wheat capitol of America at that time. It has a beautiful ruby colored bowl and black glass base with gold and silver scimitars decorating the sides. It stands 5 1/4 inches tall.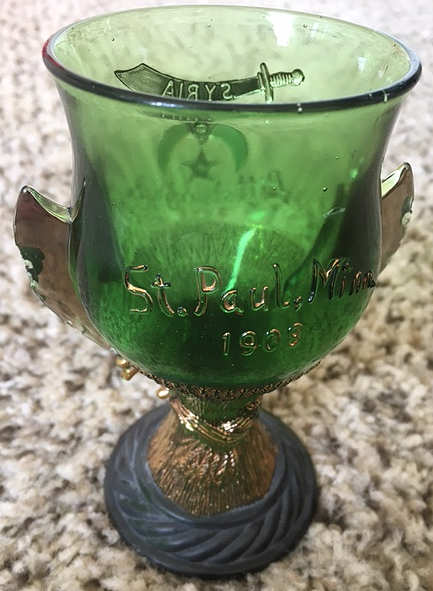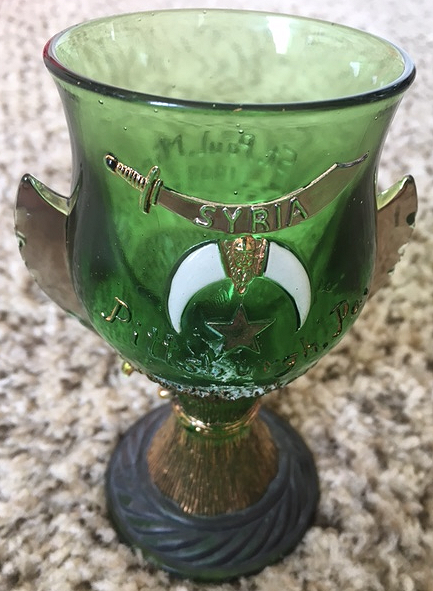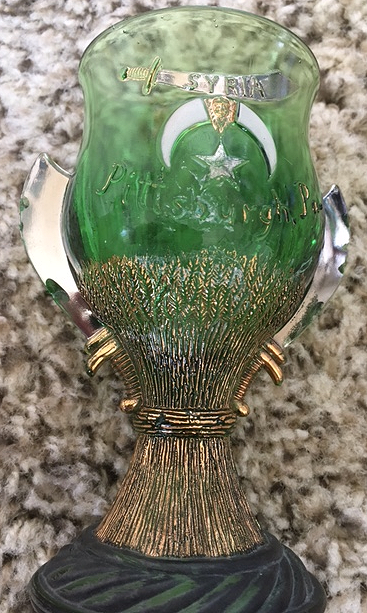 Here is a rare original 1908 Syria Temple Sheaf of Wheat Glass in green. These are very scarce and this curator has only seen one of them in a lifetime of collecting!
A special "Thank You" to Wor. Bro. Fred Lowstetter for submitting the pictures of this beautiful glass from his personal collection!